Welcome and thank you for stopping by.
Here you can find lots of great deals, saving you money in every area of your life.
Please subscribe to my daily updates and never miss a quick last minute deal again.
RSS Feed
Smart Moms Saves on Twitter
Laura Madere on Face Book.
Blog Frog Community.
PRINTABLE PARTY CITY COUPON
LOOK BELOW FOR GREAT ONLINE DEALS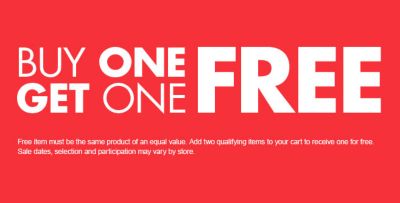 DEAL GOING ON TODAY ONLINE
Buy one get one free! Add two packages of cups to your cart and pay only for the price of one. Add four packages and pay for only two, six packages and pay for only three. All packages contain 50 plastic cups with 16oz capacity. Mix and match solid color cups with different colors or clear cups, or buy all cups in a single color, according to your party plans.
NOTE:
Free item must be the same product of an equal value. Add two qualifying items to your cart to receive one for free. Sale dates, selection and participation may vary by store.
HUGE CLEARANCE CLICK HERE
Save up to 75% off original prices.
.50 CENT CLEARANCE EVENT
ALL TYPES OF GREAT STUFF
$5 COSTUME CLEARANCE
HALLOWEEN WILL BE HERE FASTER THEN YOU KNOW IT GRAB
THE CHILDREN'S COSTUMES NOW!