Welcome and thank you for stopping by.
Here you can find lots of great deals, saving you money in every area of your life.
Please subscribe to my daily updates and never miss a quick last minute deal again.
RSS Feed
Smart Moms Saves on Twitter
Laura Madere on Face Book.
Blog Frog Community.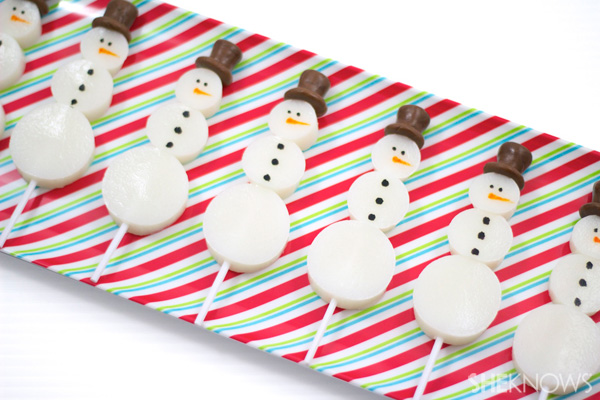 Great for Adult Holiday Parties - Rum for Little Ones
A Winter Pina
Colada Treat
Skewer-up some simple snowman Jell-O shots, and serve a Christmas cocktail that's both clever and delicious.
These adorable adult Jell-O shot pops are perfect for your holiday party. With a pina colada flavor, these frosty treats bring a touch of summer to your winter soiree.
I found these cute snowmen on Sheknows
ct them and when I came across this recipe of course it stopped me in my tracks. And when I seen just how simple & how very few items it takes to put them together I knew I WILL be making these cute snowmen this year. I don't know if I'll be adding the Rum or not, but I'll be making th

em one way or another.
I hope a few of you will also be making them and I know your family

& friends will be impressed and smile when they see them.
Here's what you need to make them:

Ingredients:
1 ounce (4 small envelopes) Knox unflavored gelatin
1 cup rum
3 cups pina colada mix
12 drink stir sticks (for skewering snowmen)
24 Tootsie Roll Midgees (for snowman hats)
Food coloring markers or decorator candies (optional)
3 small round cookie cutters or plastic tubes (2-inch, 1-1/4-inch and 1-inch)
Huge thanks to Sheknows for such great recipes, stories and such.



Ibotta is a fun and easy way to earn $20 or more each time you go shopping. The more you use it, the better and more personalized your offers become.