on
Dooney & Bourke Luxury Handbags!
Enjoy featured pricing or easy payment
options today at QVC.com!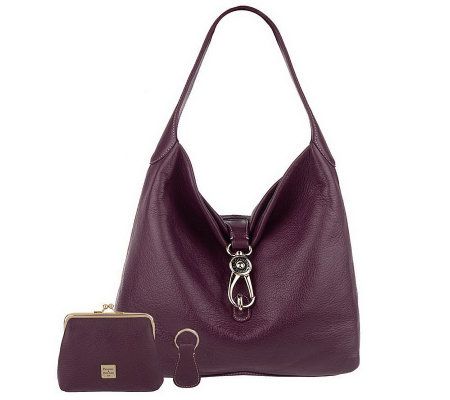 HOTTEST IT COLOR THIS FALL!
BEST SELLER
Dooney & Bourke Leather Hobo with Logo Lock
QVC Price:$279.00
Available for 5 Easy Payments
There are already 1719 reviews with everybody LOVING it!
Comes in 10 beautiful colors super soft leather.
4 are in the Hottest Fall Colors!
There are many more great Dooney & Bourke purses on sale also.
And most are on Easy Pay!
Great way to get the purse you want without the high price tag and you can make payments
while your enjoying your beautiful purse!
It's a Win/Win deal for Smart Shoppers!
$62 for the At-Home Shellac Style Nail Kit ($299 Value)