Welcome and thank you for stopping by.
Here you can find lots of great deals, saving you money in every area of your life.
Please subscribe to my daily updates and never miss a quick last minute deal again.
RSS Feed
Smart Moms Saves on Twitter
Laura Madere on Face Book.
Blog Frog Community.
Happy Father's Day!
FREE

hardcover photo book
from MyPublisher
"It's another FREEBIE y'all!"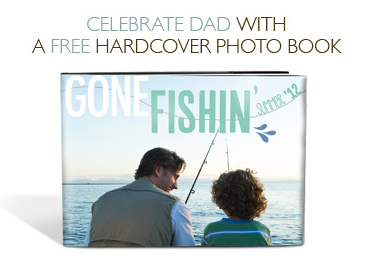 LOOK BELOW FOR MORE INFO
Make a great good for dad with whatever it is
dad is into. Maybe your dad is into golf, football, baseball or even race cars? Whatever it is you can make a photo book of his
favorite thing.
To get your FREE Photo Book follow these directions.
ENTER YOUR E-MAIL ADDRESS
COPY YOUR CODE AND KEEP IT SAFE SOMEWHERE OR PRINT IT YOU CAN START RIGHT AWAY OR SOON.
YOU'LL HAVE UNTIL JUNE 15TH TO USE YOUR CODE.