Welcome and thank you for stopping by.
Here you can find lots of great deals, saving you money in every area of your life.
Please subscribe to my daily updates and never miss a quick last minute deal again.
RSS Feed
Smart Moms Saves on Twitter
Laura Madere on Face Book.
Blog Frog Community.
BEST DEAL ON
"I PROMISE YOU THIS IS THE BEST DEAL HANDS DOWN!"
DON'T MISS IT!
This is for all races, ages and sexes so what are you waiting for?
GALLONS ARE BACK- ON 6 EASY PAYMENTS
It's only for the month of JUNE
and once it's sold out it's GONE!!
WEN gallons are back, but only for the month of June! Stock up on your favorite scent for 6 Easy Payments. Plus, order on Auto-Delivery and only pay a one-time S&H fee. You'll save $12.72 on each future shipment! Shop below now. Watch Chaz Dean explain how many gallon-sized pumps you should use for your hair type.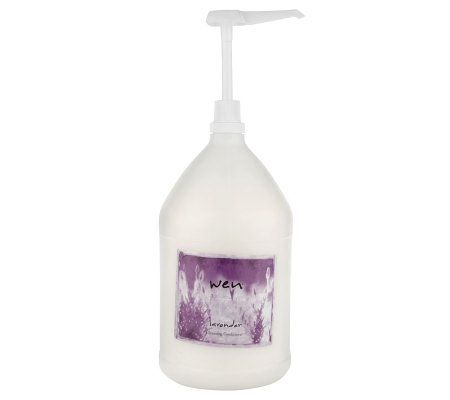 WEN by Chaz Dean – A New Approach to Hair Care
WEN is a revolutionary new concept in cleansing your hair that has Hollywood buzzing. It was developed as a healthy alternative to the way people are used to cleansing their hair; eliminating the use of shampoo and its harsh detergents and chemicals. WEN Cleansing Conditioners replace shampoo, conditioner, deep conditioner, detangler and leave-in conditioner, giving you five products in one bottle.
I am so HAPPY
I just caught this deal by chance, and I am
EXCITED
!
I have been wanting to get in on this amazing Wen band-wagon for over a year now, but being a women that can't stand to over pay for anything this is like the only way I "can/could" talk myself into going for it. I am so serious, I've been wanting to try this for so long. This is the deal and I am so happy to say I DID IT!
YEAH Happy Dance, HAPPY, HAPPY, HAPPY! ;)
I'll write the deal and then explain a little bit about why it's so great, and why every single person that uses it gives it 5 STARS and never goes back to their old hair products again.
LOOK BELOW FOR BEFORE AND AFTER PHOTOS.
And some of their reviews!
During the month of JUNE you can buy your favorite WEN product
by the Gallon at a HUGE SAVINGS!
And remember you can brake that up into 6 payments too!
Yes, QVC gives it to us in Easy Pay! 6 Installments of $29.50
plus Tax and S&H
They also do something else wonderful they give you a chance to sign up FREE of course for
Auto-Delivery and then you only pay a one-time S&H fee.
You'll save $12.72 on each future shipment!
You tell them when to send it and you tell them what one you want so if you want a different scent then change it up.
Gallon purchase of $177.00 plus S&H. For about $195/12 months, it costs about $16 a MONTH for hair care PRODUCT(S). This (1) PRODUCT takes the place of (4) PRODUCTS (shampoo, conditioner, deep conditioner & detangler)!!!!
An AWESOME deal for SALON looking hair!
On the Wen Main Website 1 Gallon Cost $210!
And you don't get any Easy Payments on it either!
It will cost you $33 more to order on the main website!
Remember 1 gallon is compared to buying 8 of the 16 oz bottles that cost $32 each.
So just the product alone not talking about all the delivery you'll also save is a savings of over
$200.00! Then you have to count the cost of Hair Color, because you'll hardly if ever have to color your hair, you won't need any other product beside this so scratch all the leave in conditioners, de-frizzers and whatever else you put into your hair. And most people say this last at least 1 year! Look on QVC and listen to Chaz on the video he will tell you how much product to use, how to use it and what product works best for your hair type too!
Treat your hair and skin to these beauty buys at QVC.com!
And YES, it can be used on your pets too!
I know you really have to be rich, insane or maybe your pets are in contest.
I mean look at these dogs, they look AMAZING!!
These are Chaz Dean's dogs so of course he can wash his pets with this stuff, he owns the company! "LUCKY" ;)
REVIEWS BY CUSTOMER RECENTLY
Ever since I started coming to Chaz Dean Studio, it's like I have a new head of hair. "WEN" is now a part of my everyday life. I can't wait every morning to choose between "Sweet Almond Mint' or "Fig". Having healthy, soft, shiny hair is every girls dream. Thanks to "WEN", I now have it.
~Keri Lynn Pratt
I got this set as a trial because I just didn't know. I had a hard time believing that 1) it would really cleanse my hair and 2) it would really improve my hair condition. Well, it has showed itself to be a winner for both my concerns. My hair showed improvement in its texture after the first use. I blow dry, straighten, color and curl my hair and the dryness and damage was taking it's toll. Not to mention I live the in the desert of the southwest so dryness is always a problem. After the first use my hair was softer, less frizzy and the shine was very noticeable. I would tell anyone on the fence to go for it and try it. You MUST follow the directions and use it the way it says on the bottle. I do not cleanse everyday as my hair is very long. But I do take a dollop and work it into my hair in-between, and I will be ordering other Wen products ASAP. Love it, and am very happy I gave it a chance. And as for expense, if you consider one bottle is both a shampoo and conditioner replacement, it seems a fair value to me. Good stuff:)
"
Posted by
micasasucasa
06-07-12
"
This time I went with Pomegranate...last time Lavender.....I still have a 1/4 of the Lav., & have had more Compliments on my Long Wavy/Curly hair from Strangers & Family in the last six months, then ever...with the exception of before I had to start coloring my hair at age 46 when the little pure white hair started popping out :) So for 8 years I have been, cutting, coloring my hair myself & now using Wen for a year & half!! The color last at least 2 months, before roots need color, as I said I was with the Lavender then, & have tried the smaller bottle of this flavor & hope it keeps the curls as pretty as they have been...I do believe that Wen has REPLACE everything, except a Little Nick Chavez styling cream added to the bottom tips of my wet hair, scrunch up with my hands & I just run my fingers through it to mix well... Amazing effect & look...If I put traditional hairspray of any kind it ruins everything, by making my bangs oily.
Posted by
tot1
06-10-12
"
I am a licensed cosmetologist and have used salon products for years, but was unhappy with the result most of the time. I had tried WEN 2 other times, before getting the RIGHT product for my hair TYPE. I previously used the lavender in the smaller size and loved the results. Over the years, I never had a problem with my full head hair until I had to start taking some regular medications in my late 40's. These medications made me lose about 40% of my hair. I purchased the GALLON size 1 YEAR AGO in June. I'm so happy with the AMAZING VOLUME & SHINE for my fine, past the shoulders length hair!!! My hair type is normal, so I only have to wash it every 4 DAYS! I get compliments on my hair on the 1st day to the 4th DAY! ! Most don't believe I have "fine & thinning" hair! I have had many friends give WEN a try and now LOVE it! So, I just "did the math" for my gallon purchase of $177.00 plus S&H. For about $195/12 months, it costs about $16 a MONTH for my hair care PRODUCT(S). This (1) PRODUCT takes the place of (4) PRODUCTS (shampoo, conditioner, deep conditioner & detangler)!!!! An AWESOME deal for SALON looking hair! I will be purchasing my 2nd GALLON for 2012 - 2013!
"
Posted by
Time4mom2
06-01-12
THERE ARE 100'S OF REVIEWS JUST LIKE THESE JUST GO READ UNDER THEIR PRODUCTS. This is for all races, ages and sexes so what are you waiting for?
Start having the hair you want today!
So if your ready to take the plunge please hurry, because once they run out of their gallon supplies it's gone for the year! Like I said, they only do this great deal 1 time a year. It's the cheapest way to get in on this amazing product, but I have a feeling once you take the plunge you'll be so happy you did. I know I've been on the fence due to the price, but the pictures, honest reviews, and just the other ways you'll save will all be worth it.